SURF HEAD

SURF HEAD
Jig head developed to target flatfish and flathead in the surf.
Eye position and head design rise slightly when pulled so the nose of the jig head doesn't get stuck on the bottom.
Used with a hook that matches a 4-5 inch soft lure.
Fixed with a straight point hook that has a long shank and narrow gap designed specifically for flatfish.
Comes with a belly eye which allows you to attach an assist hook.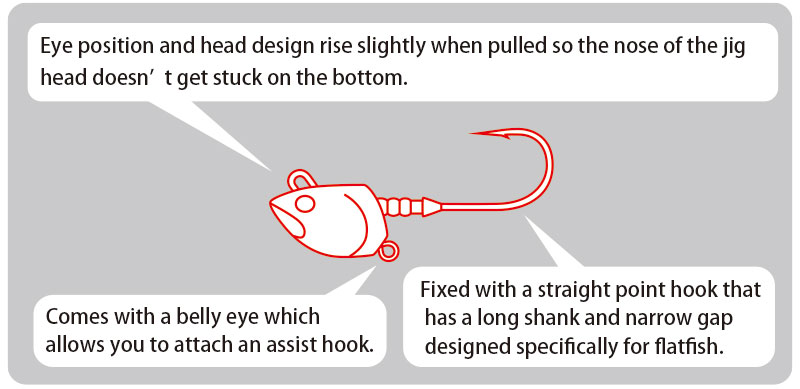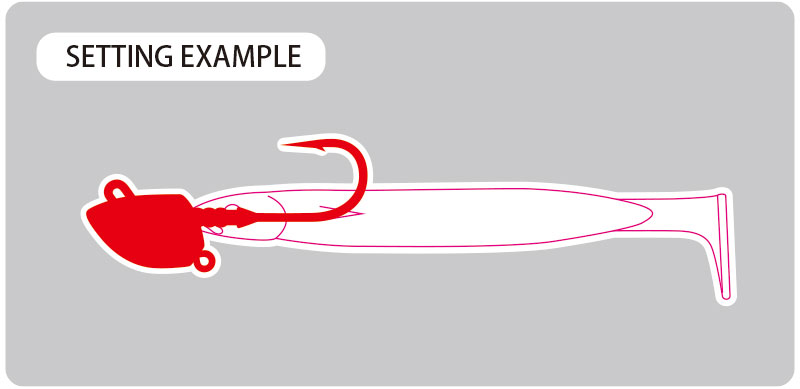 ---
| | Pcs. |
| --- | --- |
| 20g / 25g / 30g | 2pcs. |
| Weight(g) / Hook Size | #3/0 |
| --- | --- |
| 20g | ✓ |
| 25g | ✓ |
| 30g | ✓ |
---